2004 GMC Envoy XUV with Four Wheel Drive For Sale At Red Noland Used Cars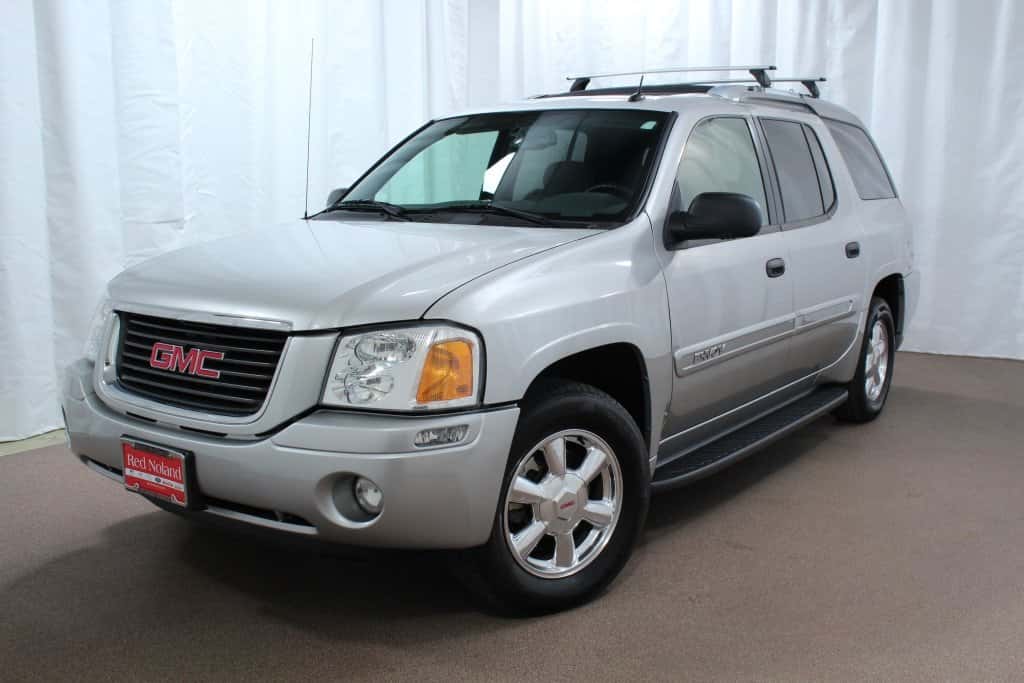 This 2004 GMC Envoy XUV offered for sale at Red Noland Used is brimming with innovation and clever engineering that answers the needs for the family that needs a pickup truck and the luxurious accommodations of an SUV.
The 2004 Envoy XUV seats five and has an all-weather cargo area that can be cleaned out with a hose. If you are into the outdoor life in Colorado and going to the mountains, this vehicle was designed just for you! Lowering the window, midgate and rear seats reveals a pickup-like bed suitable for hauling 4×8-foot sheets of plywood. Its dual-function tailgate can be dropped like that of a pickup or swung open like a door.
The GMC Envoy shares its chassis and engine with the Chevrolet TrailBlazer and Buick Rainier. The Envoy has conservative, upmarket styling, and a masculine look that says it's ready to tackle the tough jobs.
Red Noland's 2004 GMC Envoy has all the above features and an amazing 61,355 miles…again only 61,355 miles! One owner, clean Carfax and has been checked out by our GM certified mechanics. All this and more for under $13,000. You can't go wrong on this XUV. Give us a call for more information or stop by Red Noland Preowned in Colorado Springs. You won't want to miss out on this great vehicle at a great price!