580 Horsepower Makes This 2014 Chevrolet Camaro Scream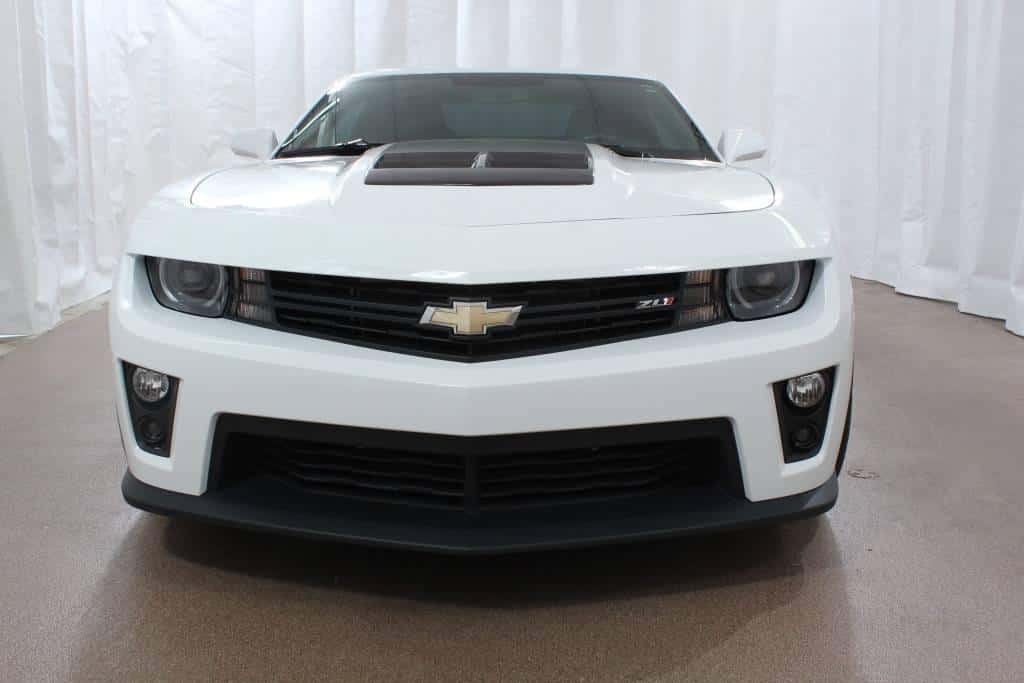 Muscle cars come in many shapes these days and Red Noland Pre-Owned Center always has some for sale in our huge inventory.  Usually you will find a Mustang GT or a Challenger Hemi it seems, but today we offer a competitor to those Ford and Dodge sports cars — this exceptional 2014 Chevrolet Camaro ZL-1.
This Chevy Camaro is General Motor's entry into serious performance, along with the mighty Vette.  The ZL-1 features 580 horsepower along with a very impressive 556 lb-ft of torque.  That comes from its 6.2 Liter supercharged LS-series V8 and canyon-carving-friendly 51/49 weight distribution. The ability to reach a terminal velocity of 195 mph and still get an estimated 20 mpg at a slightly more sedate pace made this Camaro an economical sports car option.  Especially with its reasonable $64,000 sticker price when it was new.  By purchasing this low-mileage Camaro gently used, you will be getting an even more amazing deal!
The White exterior with Jet interior, black wheels that are 11 inches wide at the rear, and six piston calipers up front are clear indications of its serious performance. That doesn't mean that the bolstered Recaro buckets are anything less than very comfortable for a variety of body shapes.  Or that you will have to do without navigation or a back-up camera, because this car even has those features!  Here is your ticket to fun in the Colorado sun this summer! Yes, you can have it all.
Get down to the Red Noland Pre-Owned Center at 1260 Motor City Drive in Colorado Springs and see this gently used Camaro before it's gone!