All-Wheel Drive 2006 Volkswagen Touareg V8 For Sale At Red Noland Used
This Black all-wheel drive V8 Volkswagen Touareg is at Red Noland Used just waiting for its new home!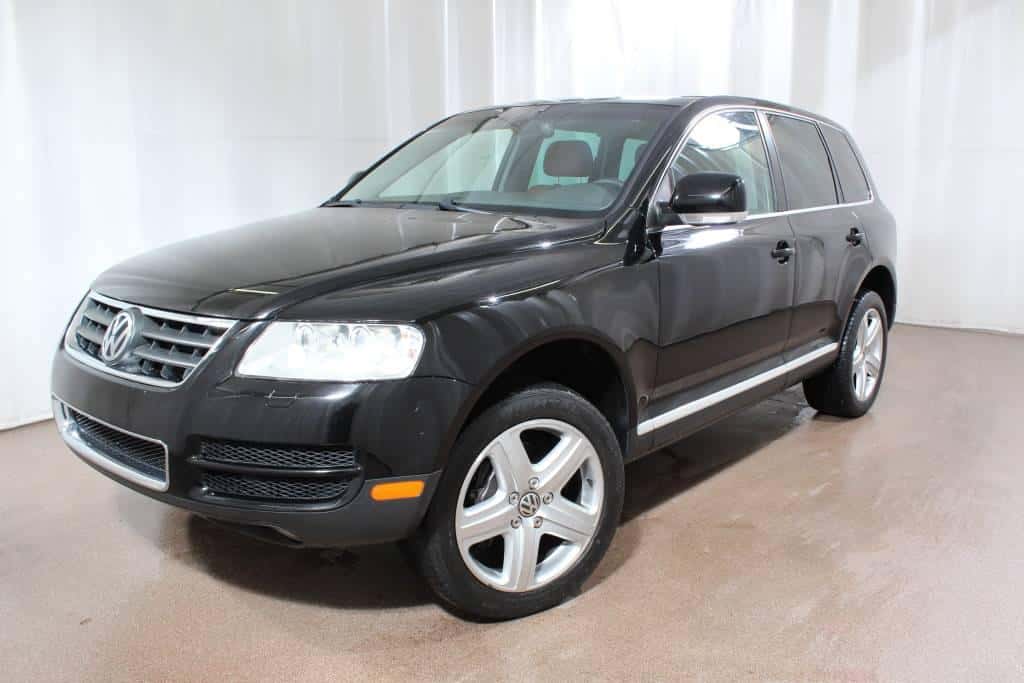 Volkswagen leads an auto group that includes Porsche and Audi, with which they share many components on a variety of platforms.  Other sister brands are Lamborghini, Bentley, and Bugatti. That's an almost immeasurable wealth of talent & intelligence assembled under one roof, and it shows that this Touareg is a beneficiary of that quality engineering and those proven components.
The Touareg shares its platform with the Porsche Cayenne and Audi Q5 for a great all around SUV.  The 4.2litre V8 engine gives you more than enough power to scoot through traffic. Cars.com even touts the towing capacity and power as some of its best features.  Off-roading is also handled with ease for this VW SUV, making it a great vehicle for the outdoor adventurer or just hauling the family out to see the beautiful Colorado scenery.

You get all of that for less than $12,000! This 2006 model is a one owner vehicle  with a clean CarFax.  It pops in Super Ebony paint with strikingly handsome and comfortable interior.  This Touareg is exceptional, and at this Red Noland Used value internet price, don't be surprised if it follows you home!