Beast Mode 2015 Chevrolet Silverado 2500HD Truck For Sale At Red Noland Pre-Owned Center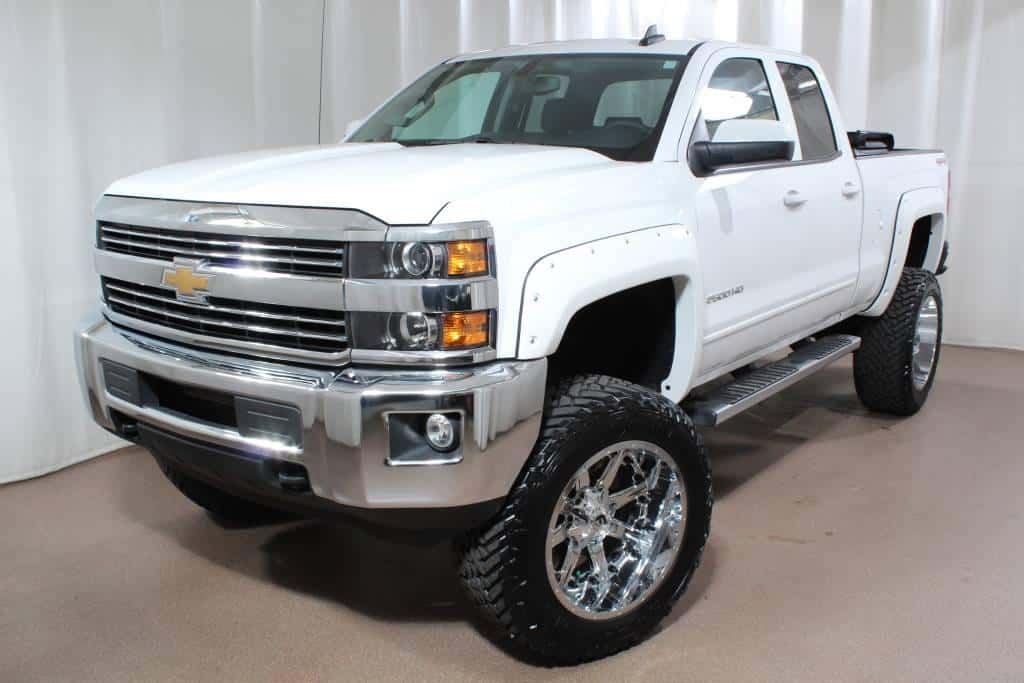 Red Noland Pre-Owned  means heavy duty quality, value, and selection for Colorado Springs, Colorado.   There is no better example than this 2015 Chevrolet Silverado 2500 HD Truck!  This is a DoubleCab pickup with a covered 5.5 ft bed, body matching fender flares, and a very clean charcoal grey interior.  Most noticeable on this truck is a 6-inch suspension lift that clears 37-inch tires wrapped around 22-inch chrome Fuel Wheels. 
It's a monster of a truck but drives like a charm.  Behind the paint and the chrome is Chevrolet's big 6.0 liter V8 paired with a six-speed automatic transmission.  The power flows to a 4.10 rear axle and fully independent front suspension via Chevy's four-wheel drive system.

Pull a trailer full of off-road toys, that bass boat you've been eyeing for years, or get a large RV trailer.  This Chevrolet 2500HD Silverado is ready to drag your toys into parts of Colorado few other rigs can conquer.

Give David Beneake, one of Red Noland Pre-Owned Center's vehicle consultants, a call at 719.444.8840.  Or stop in at 1260 Motor City Drive and see this beast of a Chevy before it is gone!