Efficient 2015 Nissan Sentra For Sale Colorado Springs
You are definitely not making any compromise in style, space, comfort, or safety when you choose the 2015 Nissan Sentra SV offered for sale at Red Noland Preowned.  The look of this compact sedan will astound you. In fact, Edmund's rated the 2015 Nisan Sentra top of its class in compact cars.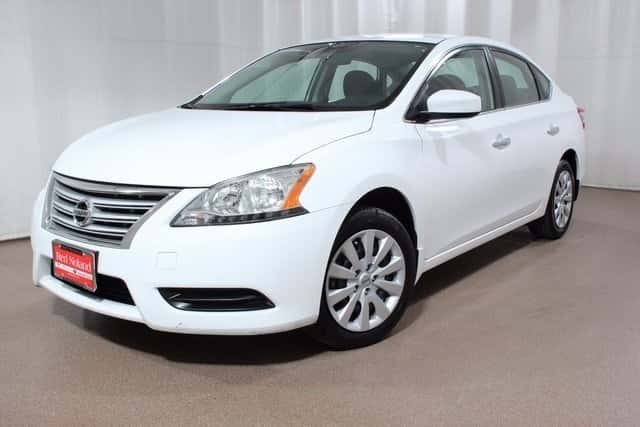 With a 1.8 Liter 4 Cylinder engine, it's really easy on the pocketbook at the gas station.  You can expect an estimated 29 miles per gallon city and 39 miles per gallon highway.  That is hard to beat. In addition, you also have the balance of the factory warranty on this efficient sedan!
The 2015 Nissan Sentra at Red Noland Preowned in Colorado Springs is not a previous rental car; it was previously owned by a private party in California. With only 25,664 miles, this Sentra will take care of you and your wallet for a very long time.  The Nissan Sentra is definitely one of the vehicles with the lowest overall cost of maintenance on the market. Priced under $13,000.00, this Nissan will be a win-win for you all the way around.