Happy Holidays from Red Noland PreOwned in Colorado Springs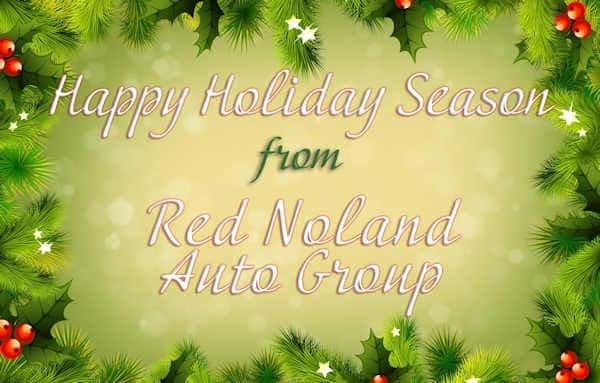 Here at Red Noland PreOwned in Colorado Springs, we want to wish you and your loved ones happy holidays!  We will be closed on Christmas Day to spend time with our loved ones, but will reopen on Thursday December 26th to help you find the perfect vehicle for you to drive into the new year!  We have a large inventory of gently used vehicles in all makes, models, and price ranges in order to fit into your lifestyle and budget!   Our dealership will also be closed on New Year's Day.
If you're hitting the road this holiday season, there are some easy steps you can take to help make the trip less stressful!  You should make sure you check the weather forecast from a few sources to get an accurate idea of potential weather issues. You might also want to install weather apps on your phone to stay updated.  This goes the same with your navigation systems, whatever they might be.  Whether they're in your vehicle or on your phone, they should be up-to-date and ready for your holiday adventure!