Luxurious 2014 Lexus RX350 For Sale Red Noland Used
Just in, this Silver 2014 Lexus RX350 is a one-owner Colorado vehicle shown by Red Noland Used of Colorado Springs. This well cared for all-wheel drive is a joy to drive either daily or as a road trip vehicle.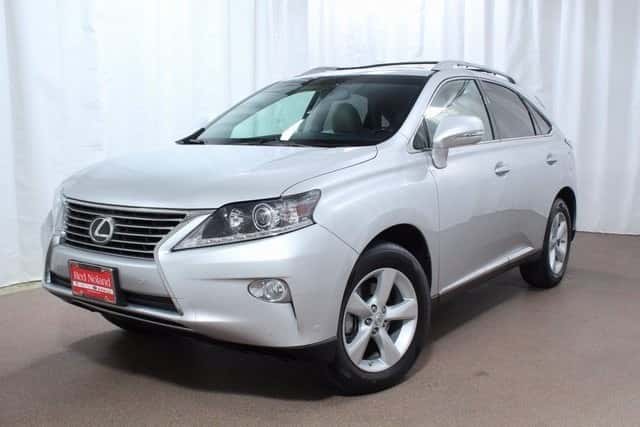 Heated and ventilated front seats and dual zone climate control keeps you comfortable on those adventures no matter the time of year. Equipped with eight airbags, a rear view camera  and blind spot monitor this RX350 has you covered from all angles.
The 3.5 liter V6 produces 270 horsepower and 248 pound feet of torque enough to propel the RX350 0-60 miles per hour in 7.8 seconds.  That is paired with a 6-speed automatic transmission. That is enough to get you into traffic in a hurry while delivering an estimated 18 mpg city / 24 mpg highway.
Stop by Red Noland Used today for a viewing and drive this 2014 Lexus RX350. U.S News and World Report gave the RX its Best Car for the Money award 2013 in its category.  So, you won't be let down!