Powerful 2012 Ram 1500 For Sale Red Noland Pre-Owned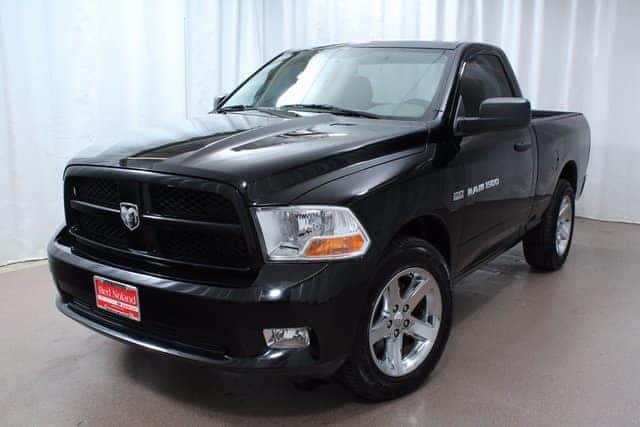 You won't have to dodge your friends in this 2012 Ram 1500 4X4 truck offered by Red Noland Pre-Owned. This truck will make your trips to the home improvement super center enjoyable. How fun will it be to to have a good looking truck for all your hauling needs.  You may just look for the opportunity to help friends move!
With 390 horsepower it gives you plenty of power to get down the road or to tow up to 5,800 pounds. This one has an impressive appearance finished off in classic black paint.  Oh yes, the 20″ wheels and chrome rims scream style and performance.
Take your test drive today at Red Noland Pre-Owned in Colorado Springs.  You will love what this sharp stylish truck has to offer.