Powerful 2015 Ford Taurus SHO For Sale Red Noland Pre-Owned
All-wheel drive family sedans make perfect sense in Colorado Springs.  This 2015 Ford Taurus SHO AWD at Red Noland Pre-Owned Center can appeal to all the senses simultaneously.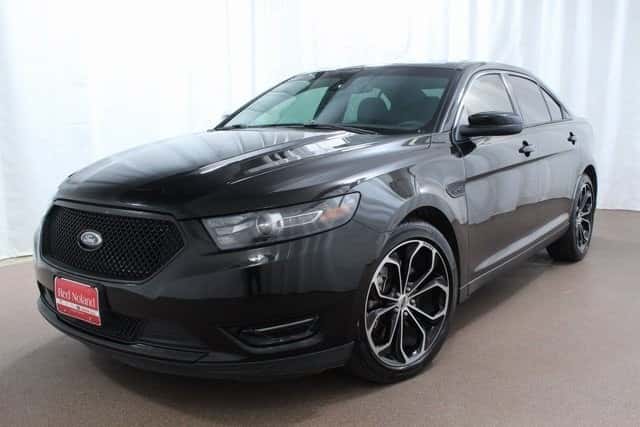 Ford's original 1988 SHO (Super High Output) was a V6 with the aluminum heads and DOHC valvetrain engineered by Yamaha and was intended to raise the profile of their new (1986) mid-size sedan. It was a good car and found an audience. Skip forward to 2015 and the properly lauded EcoBoost 3.5-litre V6 (twin turbocharged 365hp) finds its way up front and is now linked to all four wheels of the Taurus via a torque-sensing 6-speed automatic. The EcoBoost V6 represents an impressive leap by Ford to separate themselves from the domestic pack with a powerful yet fuel-efficient powerplant that could be used across a number of models. Selling a V6 in an F-150 against the Vortec and Hemi raised many eyebrows, yet Ford was committed. As we sit here today, the EcoBoost is the most thrilling power source in the US.
Presented in Tuxedo Black Metallic with Charcoal/Mayan Grey interior and just over 20,000 miles, here's your chance to make a logical choice for the family.  Plus, you will still give yourself an electric reason to show up at the office.  Visit Red Noland Pre-Owned for a test drive.  We are conveniently located just off I-25!