Shopping For Your Gently PreOwned Vehicle is Easy With These Helpful Tips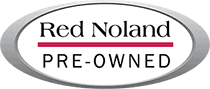 Shopping for a preowned vehicle can be a stressful process, but picking the right dealership is the best first step.  Here at Red Noland PreOwned in Colorado Springs, we not only have a large inventory of gently used vehicles, but we work with you on your budget and your credit score to find the best payment plan for you.  There are some other helpful steps you can follow to ensure the buying process goes smoothly. 
First, set your budget and stick to it.  This goes along with knowing your credit score and how it affects your payment plans.  By rule of thumb, you should look at a car payment that isn't more than 20% of your take-home pay.  Then, you should make a list of the makes and models of vehicle you're interested in.  If you're looking at a vehicle within five years, you can even look at Certified PreOwned vehicle that will benefit you even more.  Through this research you can also look up ownership costs of the vehicle, so you know what you're getting into with potential maintenance costs. 
If you've narrowed it down to a specific vehicle, you can look up the vehicle history report to view its previous owners and if it's been in an accident before.  This is usually readily available and easy to look up through the Red Noland Used website.  If you have any questions, you can give us a call and let us help you find the answer.  The best way to really know if the vehicle fits your needs is with a test drive so you can really get a feel for the vehicle.  Lastly, let our experts help you seal the deal, so you can drive it off the lot!  Trust the Red Noland PreOwned team to assist you with the vehicle buying process!