Smart Shopping Tips For Your Next PreOwned Vehicle Purchase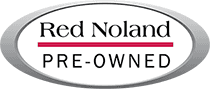 Shopping for a new-to-you vehicle can be a stressful and time-consuming experience, especially if you don't know where to start.  There are some helpful steps that you can follow that will help you figure out what vehicle works for you and what works with your budget. 
First and foremost, it's important to know the payment budget you're working with and also what your credit score is.  When you're planning your purchase, you need to be aware of what you can afford and stick with that budget.  Your credit score will help determine what vehicles you should look at to find a vehicle with that budgeted payment.  This will be helpful information to have when you arrive at the dealership. 
Next, you need to decide on what type of vehicle you're looking for.  Whether it's a sedan, a crossover, a coupe, a truck, a van, or an SUV, you need to decide what works for you and your budget will come into play here too.  When you choose what body style you want, you should research what makes and models could fit your wants and needs.  
Choosing what dealership to go to is important too.  Check which dealerships nearby have what makes and models you're interested in.  Then check out their reviews online to see what other people have to say.  When you pick the dealership, you should take the vehicle you're interested in on a test drive and view its CarFax or vehicle history to ensure you are comfortable with the vehicle's history.  Then work with the dealership for a great financing option so you can drive it off the lot and celebrate your gently used vehicle! 
Here at Red Noland PreOwned in Colorado Springs, we will help you step-by-step with your pre-owned vehicle purchase.  We offer a large range of vehicle makes and models for you to choose your next vehicle from us!