Used Car Buying Checklist

Streamline your search for a used car around Colorado Springs and Cimarron Hills by checking off items on your used car buying checklist. When you're organized about your used car search around Fort Carson and Canon City, Colorado, you'll hit on the ideal vehicle. Since we provide you with plentiful choices at Red Noland Pre-Owned Center, you're sure to find what you want.
---
What Type of Used Car Do You Want?
Have you decided on the type of used car you want? If you're not sure or torn between two different types of vehicles, you may need to do some soul-searching. Consider the following:
Why do you need to get a car?
What type of driving do you do?
What features do you care about or want most?
Listing your requirements and likes and dislikes can make it easier to discern just what car you're looking for. Maybe you commute to work daily and need a fuel-efficient car or maybe you like to off-road on the weekends. Could you be in the market for a truck to tackle heavy-duty lifting or one to handle work assignments?
Think about the car you drive now and ones you've driven in the past. What qualities did they have that you loved? What did you not like about your current car or other familiar vehicles? Answers to these questions will help narrow down your choices, so that you can land on the right one for you.
---
Do Your Used Car Research
Now that you know what type of car you're searching for, you're going to want to sort through the different rides on your bucket list. Many cars and brands offer comparable factors such as performance, interior amenities, safety systems, and more. Start your research on the internet.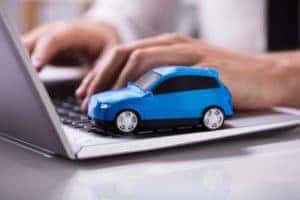 Here are great places to find out about brands and models you favor:
If you look at US News, you can review used car rankings that detail how the car rates among others. You can also flip through online guides like Kelly Blue Book or Edmunds.com for more information and estimated values to compare the cars you're considering.
While you're investigating our used car inventory, read a CARFAX® Vehicle History Report™ that lets you know how many owners the car had, and any accidents incurred. To establish the best value for you, we use sophisticated software that combines vehicle prices, trims, and applicable area information to land on the right amount.
Learn More: Benefits of Buying a Used Car
---
Start Exploring Our Used Car Inventory
Now the fun part begins. Seeing what we carry in our inventory, which you can do by visiting our showroom or scouting out your choices online, will bring you more anticipation. You're veering closer to the car you plan to buy.
When you use our online used car search, you'll see some of these highly coveted brands:
The online search enables you to search by year, make, and model. You'll also be able to filter out the trim you want, body style, available features, and so much more. Before you know it, you've found your car, and we encourage you to come in to try it out.
---
Seeking Out Used Car Financing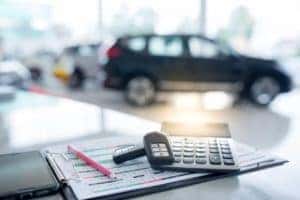 Prepare yourself ahead of time for financing by filling out the application online. It's simple to do and can be accomplished at any point in the process. Our finance experts will review it upon submission and find eligible loans from trusted lenders and financial institutions who can offer desirable rates.
Start Your Car Search With a Used Car Buying Checklist
When you want to embark on a successful car search around Colorado Springs and Cimarron Hills, a used car buying checklist serves as the right tool. No matter what kind of used car a Fort Carson or Canon City driver wants, Red Noland Pre-Owned Center can help you find it.